---
Left: Grandee played football for the Catholic High School team in 1936. My father and brother also graduated from Catholic High School, and my grandmother, aunt, cousin and I all graduated from its sister school, St. Joseph's Academy in Baton Rouge, La. Right: Grandee and Marie in their late teens working in Baton Rouge during the Christmas holidays in 1940.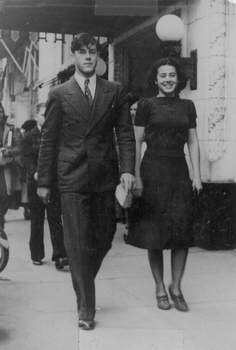 [Home] [D+66] [Links] [Stories] [Photos]
---
Comments or questions? E-mail Robin Mayhall.
---