---
Left: Grandee and Marie at their 50th anniversary celebration at the Country Club of Louisiana in Baton Rouge, La. Below: A family Christmas portrait taken around 1988. All of my grandparents' five children, their spouses and children are pictured, if you count my unborn cousin! I am in the back row in black and white plaid.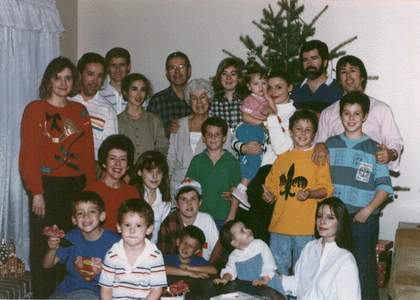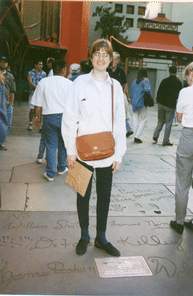 This is a recent photograph of myself, taken in January 1997 in front of Mann's Chinese Theatre in Los Angeles. I'm standing on the star for Star Trek: The Original Series.





[Home] [D+66] [Links] [Stories] [Photos]
---
Comments or questions? E-mail Robin Mayhall.
---